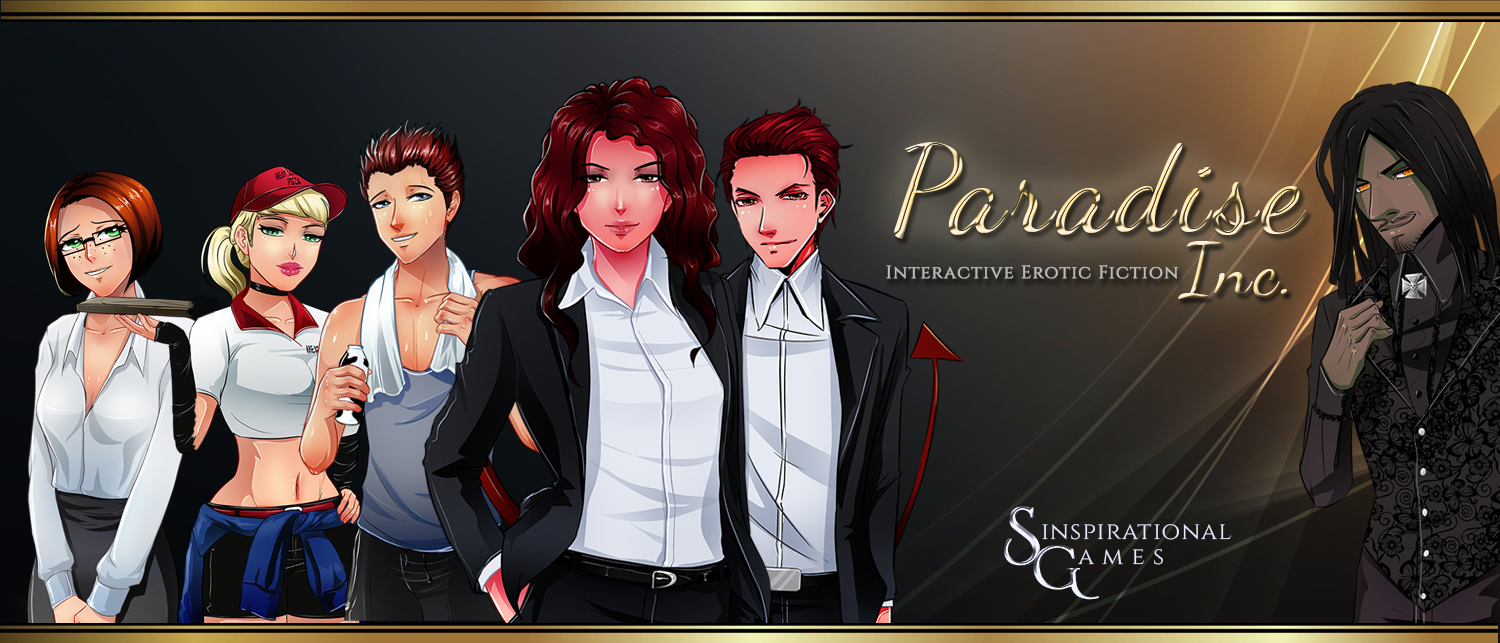 Paradise Inc.
Update 1.5.0 - Petra's Passion
---
Happy almost-Halloween everyone!
Paradise Heights 1.5.0 is here. In update 1.3 we introduced Xavier King, a desperate journalist with a tight deadline. Your loyal security officer, Petra Torres, helped you stop him before it was too late. Now, Petra comes to you with a problem of her own... a problem YOU are able to solve. Sure, it requires her selling her soul to get what she most desires, but that's a fair price for happiness, don't you think?
Petra's transformation path will unlock for those who have both finished her storyline by working in security at night (i.e. you unlocked her intimate menu), and have also captured and transformed Xavier successfully. About a week after those two events have both occurred, the player will be interrupted by Petra during the normal course of play. Once Petra reveals the nature of her desire, Mason will once again be able to provide options to fulfill it.

Would you prefer a militarist dark elf woman who runs her section with an iron fist? Or would you rather a softer, seductive siren who can bend people's will with her song?
Files
PH150-Itchio.zip
Play in browser
Oct 18, 2020
Paradise_Heights.html
2 MB
Oct 18, 2020