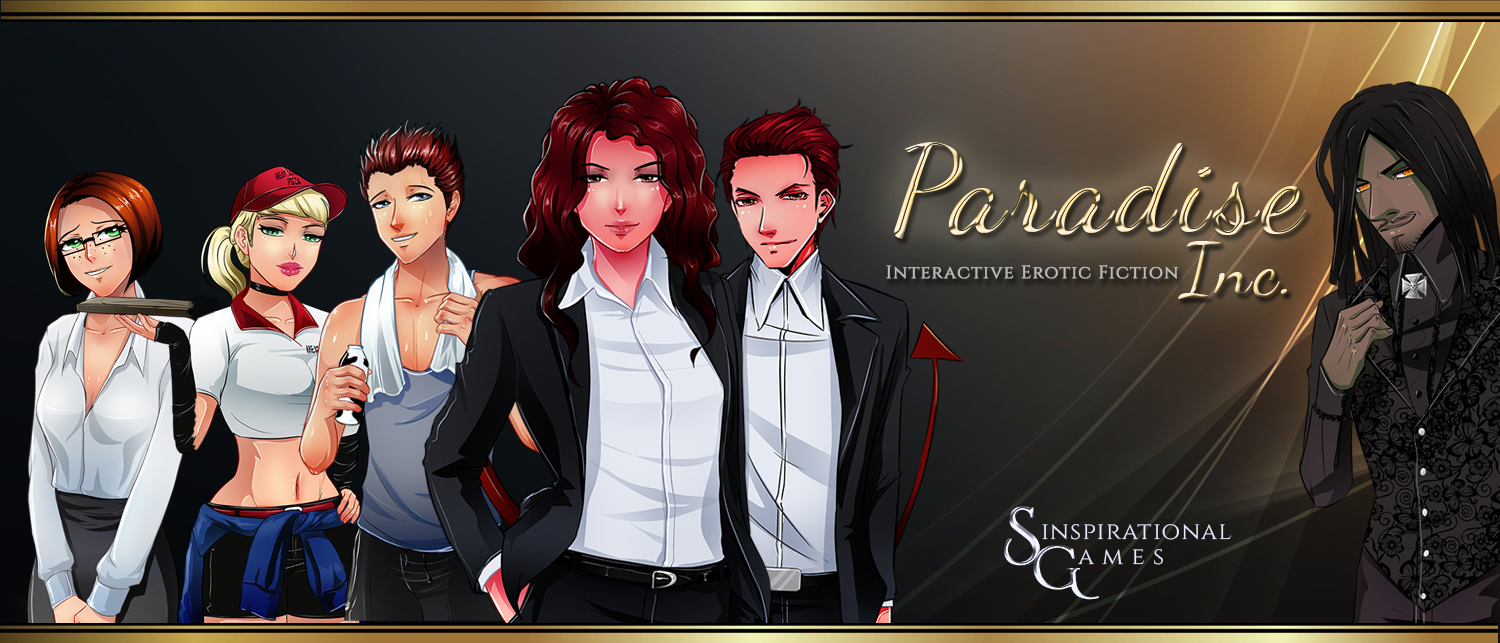 Paradise Inc.
1.6.1. - Romance in the Air!
---
Well, darlings, it's here!
Version 1.6.1 launches our 'romance' content, where -- due to some occasional "technical malfunctions" in the Tower -- you can take a chosen employee or two out for some bonding time. Please check out the full 1.6.1 Patch Notes for all the important details.
The new content triggers about a week after you reach Lazren's return in Chapter 2, and continues about every 10-12 (in-game) days after that. Each transformable character can be taken on two dates, during which you learn more about them as individuals and have a chance to see where their new lives are leading them. Each set of dates will eventually unlock a side-story for the character to explore a larger issue which may have lasting impact on them -- and you!
For the initial content in the Romances, each character has the two 'introductory' dates, after which the content will repeat. In the new year (2021 -- fingers crossed!), we'll be running a poll to see which of these stories you'd like brought to completion first, so that we can flesh out the storylines completely. Next year also brings a brand-new character (Sara) -- but not before we drop a bit of Christmas cheer with a special art piece and mini-story on our Patreon page as a 'thank you' to all who has supported us so far.
See you soon, sweethearts.
Love,
Luciana and Cambion
Files
Paradise_Heights.html
3 MB
Dec 20, 2020