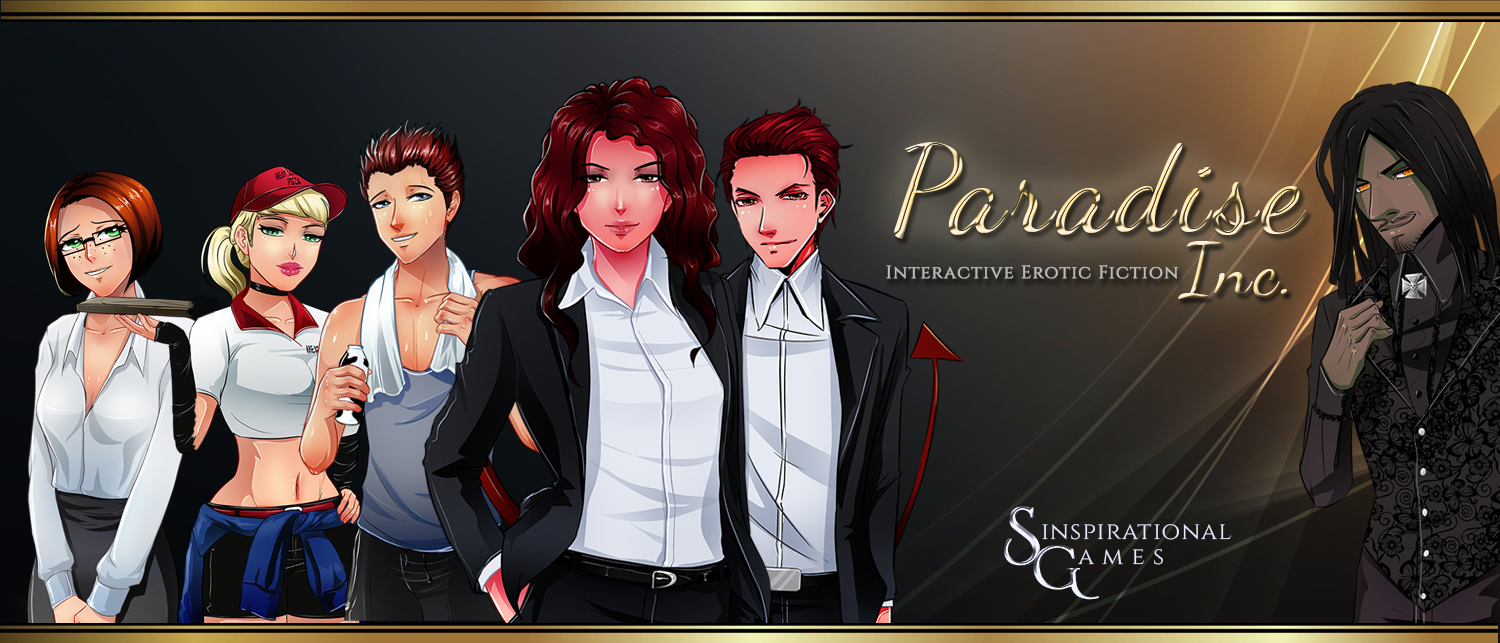 Paradise Inc.
Good morning lovelies,
Today we pushed out a small patch. It's already live on Sinspirational and Itch.io; if you want to play offline, you'll need to re-download the HTML file (and just the HTML file).
No other action necessary other than reloading the webpage. You don't even need to reload your save file, unless you really want to.
Fixes:

The Casino 'supervisor' scene with our lovely lady of oral fixation was missing its energy reward. She'll now be appropriately thankful.
Fixed a coding error that occurred if you went on a date with Petra in her 'dark elf' form while you were male.
Fixed an error in Sara's transformations that she wasn't using the intended terms of address when speaking to you.
Fixed an error in Sara (Kitsune) where, in fresh new games, Kayo would assume you were female regardless of evidence to the contrary.
Outstanding:
We received a report that the 'oral fixation' Casino scene causes advancement to nighttime regardless of what time you actually trigger it. We haven't been able to replicate this or see any reason it might behave this way. If you encounter this bug, please let us know.
Files
Paradise_Heights.html
3 MB
93 days ago